Products
The name:
precision machining of thin film scribing
Model:

View Enlarge Image
Description:
application:solar cell
Description:a-Si, CdTe, CIGS solar cell scribing, complete solutions for P1,P2,P3, for 24/7 manufacturing.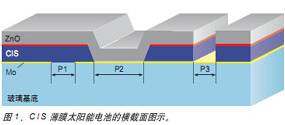 Deli Laser Solutions owns an experienced team of process development and management, and over 30 sets advanced UV lasers, ultra-fast lasers, fiber lasers, CO2 lasers,as well as complete and sophisticated test machines, including 3D microscope, laser interferometer, measuring arms, IR Imager, Laser Beam Profiler, etc.

With advanced laser manufacturing technologies, rich experiences of process development and professional management, Deli Laser Solutions is devoted to customized, cost-effective and complete laser solutions,from process development, feasibility study, job order production to mass manufacturing outsourcing.

Previous Product:none