Products
The name:
laser precision machining of led wafe
Model:

View Enlarge Image
Description:
description:laser micromachining service for LED wafer dicing
Lasers can be used to dice fine features in any material. This can be for surface patterning, scribing or as the first step in a scribe and break process.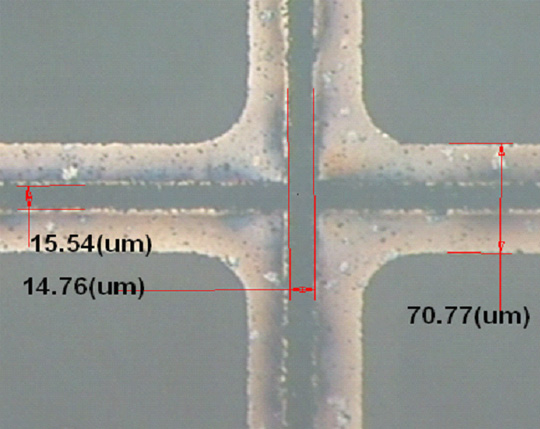 Deli Laser Solutions owns an experienced team of process development and management, and over 30 sets advanced laser machines,such as ultrafast laser machine,picosecond laser machine,l UV laser machine laser, fiber laser machine, 3D laser machine,well as complete and sophisticated test machines, including 3D microscope, laser interferometer, measuring arms, IR Imager, Laser Beam Profiler, etc.