Products
The name:
LED Panel Light
Model:

View Enlarge Image
Description:
Description:
1.Instant start, no flickering.
2. No hazardous materials (Mercury / Lead free).
3. No light pollution (IR / Ultraviolet free) to avoid insects around.
4. Ultra energy efficient, light efficiency up to 90LM per watt.
5. Shock & vibration resistant.
6. Produce very little heat, reducing strain on air conditioning and improving safety.
7. Long lifespan >35000hours.
Popular applied for the office, school, hotel, shopping mall, garage lighting.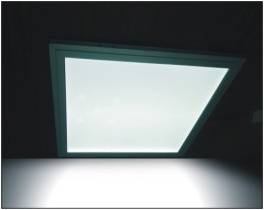 Previous Product:none
Next Product:none
Related Product
More products