Products
The name:
stainless steel groving
Model:

View Enlarge Image
Description:
description: metal grove with high end laser machine. not only stainless,but other metal,such as Titanium ain, brass,tungsten,could grove well.
the thickness of the stainless steel is 0.1mm.
apply in the measuring industry,we also process slit on metal like this.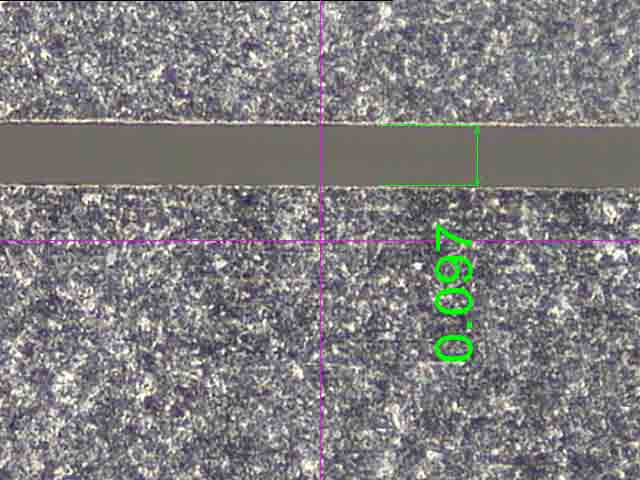 Deli Laser Solutions owns an experienced team of process development and management, and over 30 sets advanced laser machines,such as ultrafast laser machine,picosecond laser machine,l UV laser machine laser, fiber laser machine, 3D laser machine,well as complete and sophisticated test machines, including 3D microscope, laser interferometer, measuring arms, IR Imager, Laser Beam Profiler, etc.